TRENDING COURSES
Your chance to be a trending expert in IT industries and make a successful career after completion of our courses.
BOOKS & LIBRARY
Masterstudy is one of the world's busiest public library systems, with over 10 million books, movies and other items to borrow.
CERTIFIED TEACHERS
Get professional education and reliable consultation by our team of certified teachers and instructors.
CERTIFICATION
Upon successful completion receive a certificate showing your achievement for completing one of our rigorous classes.
CENTER ACHIEVEMENTS
Here you can review some statistics about our Education Center
RECENT POSTS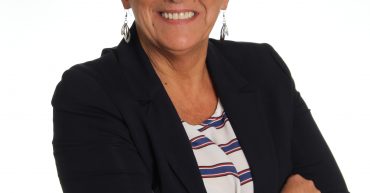 France Dion
France Dion Consultante pour l'Academie de l'être depuis 3 ans,elle se spécialise entre autre pour la pharnacodépendance dû à son cheminement et son expérience de vie depuis 15 ans avec le mode de vie d'hygiène émotionnel des 12 étapes.
Conférences
Conférences Dre Anic Anderson, Ph.D. offrent des conférences sur demande aux organismes ou aux personnes intéressées dans le but de démystifier les différentes dépendances et comment s'en rétablir un jour à la fois. La sobriété émotionnelle Dre Anic Anderson, Ph.D., psychologue Sujet de la conférence : La sobriété émotionnelle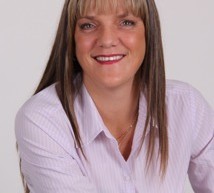 Dre Anic Anderson, Ph.D.
Elle détient une maîtrise en psychologie depuis 2004, un doctorat en psychologie spécialisée dans le domaine du couple et de la sexualité depuis 2007. Dans le cadre de ses études universitaires, elle s'est spécialisée dans l'approche cognitivo-comportementale et les schémas cognitifs adaptés. Elle a coordonné un projet de recherche sur le jeu excessif et mis [...]
STAY TUNED

WITH US

Subscribe now and receive weekly newsletter with educational materials, new courses, interesting posts, popular books and much more!
GET THE COACHING TRAINING
BY
ADAM JONES FOR FREE
It's limited seating! Hurry up

Vous devez profiter de la vie. Toujours être entouré par des gens que vous aimez, les personnes qui ont une conversation agréable. Il ya tellement de choses positives à penser.

The MBA course has given me the confidence to move ahead in my career. It gave me the opportunity to step back and reflect on what I do, how well I do it and where I can improve together with the toolkit to progress.

I couldn't imagine myself settling down so quickly in the "Masterstudy" Educational Center without the knowledge and experience that I gained through the Foundation Program

Roberta Theon
CEO, Techtonic Inc.
When I commenced the programme, I gave myself one year to challenge my thinking, change my outlook and choose my next step. This could not have been achieved without the remarkable opportunities and strategic tools afforded to me.